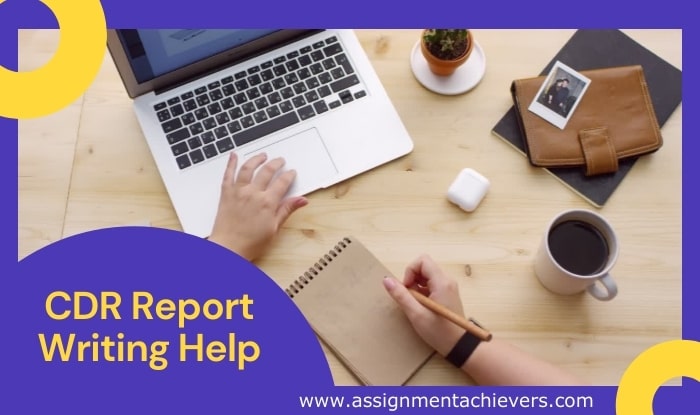 What is A CDR?
A CDR stands for Competency Demonstration Report, which is present to Engineers Australia to assess your skills and qualification.
So while writing a CDR report, extra care must be taken if you feel that you are not upto the standard of writing a CDR report. You can always get help from professional CDR report writers or any CDR report writing service. In most cases, the CDR gets rejected when it doesn't stand up to the standard set by Engineers Australia.
Listed down are the common mistakes that an individual commits while white a CDR which results in rejection of the CDR by Engineers Australia
While writing a CDR, the most common mistake is copying a CDR from the other reports that are already selected. A CDR provided by the CDR report service is just for reference and not for copying purpose.
Engineers Australia has software that can track the minor work of plagiarized content. So before writing a CDR, just try to take help from examples and write your Career Episode accordingly, avoiding the same copy. If not sure, get help from CDR report writers or CDR report help service provider.
Showcase Group Success Instead to Theirs
This is the common mistake followed in most of the CDR reports: an individual describes how the results were achieved with a team's help. A team reference shows the teams capabilities and not yours; however, a CDR means to showcase your capabilities and skills.
A CDR focuses more on what you did and not what your team did; however, you can show how your efforts lead to the team's success in project completion.
This is the most under-considered way that is ignored while writing a CDR and leads to rejection. It is a mandate to present your CDR in the English language that is easy to assess by Engineers Australia.
It is preferable to use Australian English while writing CDR to make it easier to understand and assess Engineers Australia. This can be a challenge for many as writing a CDR as per Australian standard is not easy, so it is advisable to get help from a CDR report writing service or CDR report help service.
A proper CDR must consider the constraints regarding a word count; any CDR that is to lengthy will surely get rejected by Engineers Australia.
A property cider report must contain 1000 plus words and must not exceed the wound count of 2500 words. This word limitation gets hard to manage while writing a CDR, so if not writing a CDR, it is good to get assistance from the CDR report.
Mistake in Structuring & Formatting
An improper structuring and formatting lead to the rejection right way by Engineers Australia. A CDR is a formal document, and hence the proper format should be adopted consisting of an Introduction of yours, your background, a proper summary statement, etc. If the correct formatting is followed, your report will not get the rejection right away.
Too Many Technical Details
A CDR containing technical detail represented with tables, images and figures is not considered good while writing a CDR report. A CDR must be written in a structured and well-defined manner.
Professionals tend to make a mistake to include too many technicalities in their report, which leads to CDR rejection.
Assignment Achievers recommend that you get help from experts if you get trouble while CDR writing and are unsure about your CDR. We at Assignments Achiever provide the best CDR report writing service as our CDR report writers have years of experience in CDR writing and have already helped many students and professionals settle in Engineering in Australia.