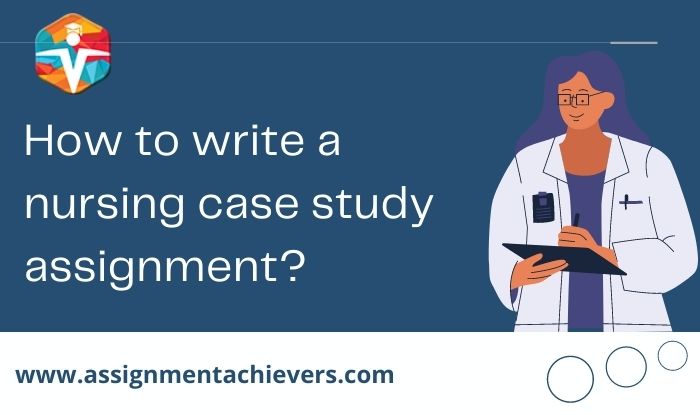 A nursing case study is an in-depth analysis and subsequent description of a situation, patient or a group of patients suffering from a certain disease or condition to promote a thorough understanding of their situation.
A nursing case study carries an investigation and description of a patient's health state added by comprehension of a patient suffering from a specific disease or condition to foster a full grasp of nursing-related activities.
Things to consider while writing a nursing case study.
To assist the student in better understanding, a list of key topics has been compiled that will be great Case study writing help and assist you in creating a superb nursing case study assignment that will match the nursing evaluation standards in your academics.
Always be aware of the format being used
A nursing case study is a piece of writing that requires commendation and correct formatting. When writing a case study, you should adopt a certain case study format. Try to be as formal as possible when writing a nursing case study.
Always provide supporting information
Audio, an essay, or even a video are as supporting information in a nursing case study. However, be cautious when presenting this data, as it should contain pertinent facts for your case study.
It is always necessary to explain a case study in one's own words. Avoid plagiarism throughout the report by not copying and pasting. Because this is a nursing report, each patient's medical circumstance is unique. It might have a significant impact on your marks and nursing career if you typed it incorrectly.
When it comes to preparing a case study in nursing, there is no substitute for thorough research. It is necessary to have a vocabulary enriched with important nursing topics, and you'll need a lot of knowledge and relevant facts for that. As a result, mastering research skills is the first stage in writing a nursing case study.
For a nursing case study, there is always a lot of information gathered from other credible sources. However, if credit is not given to those who deserve it, the work is considered copied and is vulnerable to plagiarism. Unless specified to reference in another referencing style, a nursing case study is generally written in APA style.
Format for writing a nursing case study
Begin your case study with a brief introduction that gives readers a sense of how you're searching for a solution. Declare the problem you're attempting to tackle in your investigation. You can also add background information about the topic, such as facts and figures from reputable sources.
It includes the title of the case study.
A story or a formal document is used to create an abstract. A narrative is a reduced text version that uses no headings to tell a coherent, fluid story. A structured overview with subheadings makes it easier to access information on the internet.
An introductory nursing case study aims to make a significant impression on the reader by demonstrating why the case you're presenting deserves to be heard and what makes it fascinating.
A case involves the history, critical facts, and summary of the situation that is presented. It involves the ways and specific methods used to identify and resolve the case.
It consists of the outcome of the situation. An outcome is a result obtained after successfully implementing and analyzing the solution that is used to resolve a problem
Its scope for some further discussion for the loopholes that remain in the study.
It is not traditional to give thanks for help and assistance, and it is generally unjust not to thank those who are not directly involved in the preparation of the nursing case study task, such as peers and professors.
A list of references is provided to help you identify the source of information presented. An ideal nursing case study should not include more than 15 sources as it references.

Conclusion
Publishing a well-written nursing case study assignment sample does not have to be a difficult task. It's rewarding, and it's also a great way to put the information to the test when out in the field.
Remember that your lecturer will not simply grade you based on the correctness of the information in your work. If you're spending a lot of time formatting the work, try employing formatting tools to ensure uniformity and prevent losing points on a well-written paper owing to small formatting problems.
About Us
Assignment Achievers containing the team of Ph.D. experts have an immaculate nursing case study assignment sample that a student can look at. Furthermore, our service also guides students on how to write a nursing case study.
If a student needs case study writing help, they can connect to us at assignmentachievers.com and be assured of the best assignment Case study writing help available online.