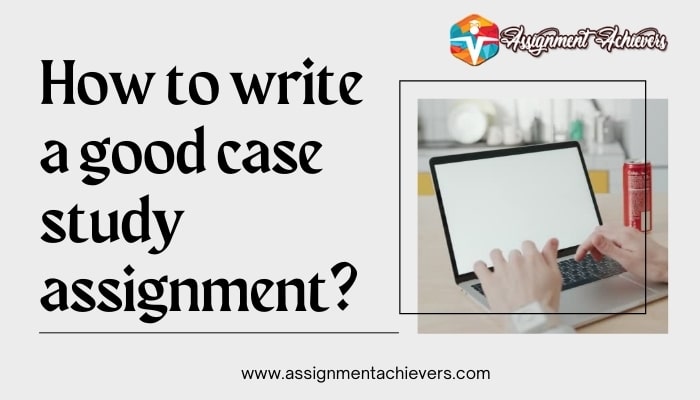 Sometimes, case studies are developed to entail practical ways of dealing with several concerns or problems in a professional setting.
An assignment that includes a case study asks the student to analyze an issue, demonstrate their growing understanding of theoretical frameworks and professional policies, and make judgments or suggestions based on them to either prevent or fix it.
How to start with a good case study?
Students need to conduct thorough research on any topic they're working on, consider all possible answers, and provide the most effective recommendations appropriate to the scenario at hand.
Time is to be set up for excellent research to prepare a solid case study. Even though case study assignments might be unpleasant at times, they become a piece of cake once the case study assignment help from pre-published and online sources is considered after thorough research.
Students must first determine the sort of case study to construct before they can begin. It is possible to write a case study in different ways, including
An illustrative way of writing that deals with the description of an event

An exploratory case study is involved with the investigation

A critical case study that examines the cause and effect of a situation or event

A cumulative case study that compares the information present
How to write a good case study?
Writing a good case study assignment is a step-by-step process that involves a thorough process that needs to be followed.
Determine a case study style
When dealing with the question of how to prepare a case study? Determining the case study style is the crucial part. No matter what case or circumstance you select, you must examine it to uncover aspects of previously overlooked information. These can be about a business unit, an industry, an individual or any other relevant field of study. The possibilities are almost endless. The bottom line is that you can create a case study about anything you can imagine.
When writing a case study, finding the research specific problems and doing thorough research for a specific problem helps you determine the topic for the case study. A note of material that you think is crucial for your case study must be kept separate, and once the research is done should be analyzed to find the topic that will suit your case study.
Look for one who can answer your interview questions
To write a case study assignment, interview questions are to be written, and an individual or group must be identified that can provide the best answer to the question.
It's preferable to do individual interviews whenever you're writing a case study and dealing with a sensitive issue. It's a beautiful way to get case study assignments help, and it gives a lot of information.
It will help you plan interviews and activities that will collect the most helpful information for your case study, so gather as much evidence as you can.
Once this is done, set up a date for the interview and be sure not to include a question that can affect a group or individual, avoid personal questions, and don't dig deep into the personal aspects of questions.
Analyze and find the problem
Try to figure out what difficulty most people face by collecting relevant information and data from your interview. In one area, list all possible issues. Then identify which problem is more critical and what feasible circumstance you can give for the case study information gathered through web research, generals, and other means.
As soon as you've gathered all of the necessary information, it's time to start writing. Base your case study writing on the material you gathered throughout your research. Writing a case study requires you to have different components. It includes a brief introduction, background information on the case study's origins and results, and a summary and conclusion.
In the intro part, you can have a quote or a question to help you put up the information about the case study you have developed.
During this section, you'll explain to the reader why you picked the topic and what obstacles were confronted in the specific scenario or circumstance about which you've written the case study.
When presenting the case study to make the case study writing more relevant, include the relevant facts and figures. It helps determine that the information you provide in your case study assignment is authentic and believable.
Once this is done, it's time to solve the problem; a solution is only delivered after a reader has a full context of the situation.
As it's an assignment, you need to add the sources from where you collected the information from your case study. It could be from a research paper, an article, or an expert at case study writing services.
After all, your case study assignment is complete, and the only thing left to do is check it to make sure that there are no problems with it. Alternatively, you might approach your superior, lecturer, or case study writing services to assist you.
About Us
If you have any questions on how to write a Case Study Assignment, please let us know in the comments below. If you need case study assignment help, you may turn to Assignment Achievers for aid. As the most satisfactory case study writing service, we provide the most significant case study materials.